What Does A Philadelphia Motorola Radio System Do?​
Strong communication builds strong industries. The team at Wireless Inc. knows every business in Maryland, Washington DC, Pennsylvania, Virginia, and New Jersey is confronted with pressures and challenges—more so than ever before. Whether your industry is Manufacturing, Transportation, Hospitality, Healthcare or Education; to stay competitive, you need to maximize efficiency and minimize costs.
An efficient business is built on good communication, allowing you to successfully manage operations and coordinate staff. If your communications system is unreliable, your team will miss vital information, increasing downtime, impacting your ability to deliver products and services and even worse, it leaves you vulnerable to slipups. Missing information is an even bigger issue in emergency situations when instant and reliable communications can save lives.
Larger businesses operating in multiple locations have bigger challenges in maintaining efficiency and safety. For these businesses, to reduce issues and meet industry standards, companies and organizations throughout Philadelphia and the complete Mid-Atlantic region are making the switch to Motorola MOTOTRBO™ Digital Radio systems with the guidance of Wireless Inc.'s experienced staff.
Businesses around the world have relied on Motorola two-way radios to provide instant and reliable communications. Analog radios were the industry standard until advancements in technology and FCC regulations mandated digital technology. Digital enables increased bandwidth, faster throughput, and enhanced interoperability. Digital systems provide greater capability, connecting all the moving parts of equipment, technology, data, and people.
Unlike analog systems that get overloaded with users, digital two-way radio systems are designed to handle all organizations, from small plant or warehouse to international businesses with locations around the world can be connected on one radio network. Digital radio communications in Philadelphia operate on a private network with double the capacity of older analog systems, allowing more users, devices, locations, and wide-area communications to use the network efficiently.
Wireless Inc. is committed to providing solutions that keep working into your business' future.
Motorola Digital Radio systems in Philadelphia allow software upgrades, providing flexible scalability, so your communications solution can evolve with your business. Analog systems are only suitable for hardware upgrades—which are expensive. For digital radios, Motorola releases firmware updates during the year, for enhancements and enable new features for users. When communication is critical, any system that limits scalability or cannot upgrade economically shortens the solution's lifecycle.
The Motorola MOTOTRBO digital platform offers a flexible and modern communications solution to connect staff and equipment for seamless voice and data communications. Wireless Inc. offers a wide range of Motorola digital portable two-way radios, from ultra-thin, discreet radios for hospitality or healthcare, to rugged radios for unforgiving environments like construction and utilities. Motorola digital portable and mobile radios, accessories, and applications have been field-tested and designed specifically for the industries that use them, so you can count on quality. As a Motorola Solutions Channel Partner, the Wireless Inc. team is trained to maintain all equipment according to factory standards, with six convenient locations for service in Philadelphia, Baltimore, New Jersey, Washington, Delaware, and Virginia.
Motorola MOTOTRBO digital radios take communication beyond voice and integrate real-time data. A plant manager can monitor machinery and personnel directly on his digital two-way radio or smartphone, even from an off-site location. Remote sensors with integrated Alarm and Control systems send alerts to the manager and technicians to immediately open a work ticket, saving the costs associated with machine downtime. Motorola also offers the industry's largest Application Developer Program to deliver pre-programmed and custom-designed applications to fit the unique needs and protocols of each operation.
Philadelphia Motorola digital radio systems seamlessly integrate high-performing voice quality, real-time data, advanced safety features, longer battery life, text messaging, GPS, work order ticketing and more. Wireless Bluetooth accessories provide an added layer of protection and efficiency with hands-free communications, freeing workers and keeping their focus on the job at hand.
For every type of operation and emergency, businesses from Philadelphia to Baltimore and Washington DC, continuously rely on Motorola MOTOTRBO digital radio systems and Wireless Inc. to deliver the performance and scalability they need, when they need it.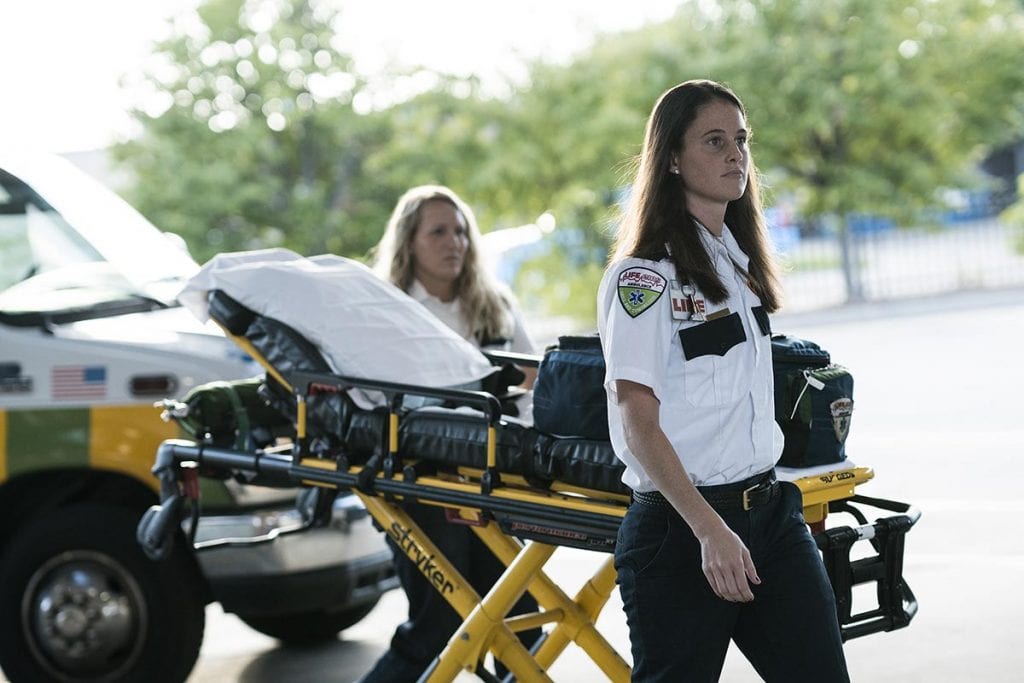 Motorola Private Digital Radio Systems Features and Benefits
Effective communication needs to be reliable. Motorola's MOTOTRBO Infrastructure products allow businesses to build systems that eliminate dead zones, expand coverage and provide private channels for guaranteed talk-time when you need it most.
With a single channel, traditional analog systems only allow one two-way conversation to occur at a time. Digital radio technologies operating with digital repeaters increase efficiency by essentially allowing two communications channels on the same frequency. This is because of the TDMA technology splits a channel into two time slots. This allows for voice transmissions in quick sequence, each using a specific slot, maximizing talk-time without maxing channel capacity.
Enhanced Network Security
One of the biggest advantages of Motorola digital radio technology, especially when dealing with highly sensitive information, is the added level of security inherent in a closed system using private frequencies. Motorola MOTOTRBO digital radios in Philadelphia operate on a proprietary system protocol for voice and data, to prevent unauthorized users from intercepting the information. Motorola Radio Systems, like Capacity Max, give you the ability to remotely disable and re-enable a device in the event it is lost or stolen.
Motorola digital two-way radios in Philadelphia offer additional safety features with programmable emergency buttons and applications. When an emergency occurs while workers are isolated on the road or handling combustible materials, MOTOTRBO digital technology can send audio and visual alerts to an individual, a group, or to all members on a system to notify them of the issue.
Transmit Interrupt is a MOTOTRBO feature that uses a standard IP network to enable supervisors and dispatchers to clear channels and interrupt ongoing calls to transmit urgent information to a group or individual in the event of an emergency.
Lone Worker is a MOTOTRBO feature that is triggered by user inactivity. If a user does not interact with the radio for a pre-set period of time a pre-warning tone will sound, signaling that it's time for the user to reset their timer. The timer resets if the radio is used in some way, such as pressing a button or adjusting the volume. If the user remains inactive with no response, the radio will automatically send out an emergency call and activate the Emergency Search Tone to help rescuers locate the worker.
Man Down is a MOTOTRBO feature designed to safeguard employees working in hazardous environments by initiating an emergency call when a radio's position or movement has fallen outside normal user behavior. The radios can be pre-set to automatically sound an alert if they are tilted at a certain angle for a pre-set period, suggesting that the user has fallen. If the user does not disable the alert, the radio will initiate an emergency call and emit audio and visual alerts to help locate the user.
Digital Emergency is a MOTOTRBO feature. It is a programmable button on the portable two-way radio button or mobile two-way radio footswitch that when pressed, sounds a loud alarm and supervisors receive an audio alert and visual message with the radio ID of the initiator.
Digital radios operate with 40% better coverage than older analog systems, allowing communications to penetrate concrete walls and propagate across a wider area. MOTOTRBO radios have built-in error protection to eliminate static and ensure voice calls are heard clearly throughout the coverage area and in the control room.
Whether operating in a single building, a large facility, or even multiple locations, Motorola Digital Radio Systems in Philadelphia have a range of coverage options from small to large complex operations. Teams that experience dead zones in-building or across locations use Motorola digital radio repeaters and Bi-Directional Amplifiers (BDA) or Distributed Antenna Systems (DAS) to further extend their range of communication.
Easy Integration and Migration
Most Motorola Digital Radios can operate in both analog and digital modes. This functionality enables Philadelphia businesses to manage the upfront cost of migrating to a digital platform by gradually adding digital radios to their existing fleet. Once they have enough radios, they can migrate a department or the whole team to a Motorola MOTOTRBO System.
Loud environments like factories or construction sites make clear communication difficult. Motorola Digital radios improve audio quality by eliminating unwanted feedback and white noise. MOTOTRBO adds Intelligent Audio technology to automatically adjust radio volume up or down in response to the background noise level.
Whether you need to talk loudly on the manufacturing plant floor or speak at a low volume when assisting guests in a quiet hotel, IMPRES Audio lowers the loud talk level and raises the soft talker level automatically, so listeners do not have to adjust the volume. When faced with harsh weather conditions, Windporting technology removes the sound of high winds and helps to prevent water from clogging the microphone for clearer transmissions.
Battery life is extended up to 40% on a Philadelphia Motorola digital two-way radio system compared to an older analog system. With up to 29 hours of battery life, digital radios reduce the need to swap out or recharge batteries.
With IMPRES Technology, MOTOTRBO digital radios give you longer battery runtimes to cover multiple shifts on a single charge, extending the life cycle of your batteries and reducing replacement costs. IMPRES Over the Air Battery Management enables the monitoring of 25 to 25,000 batteries at a glance from a central computer, making device management easy and efficient.
Some MOTOTRBO digital radios have integrated Bluetooth® that allows seamless connectivity to hands-free accessories to offer wireless communication solutions. This feature is especially important when the job demands diligent focus and critical response time. The user can step away from their radio up to 50 feet and stay connected via their Bluetooth enabled accessory.
Motorola digital radios can read text audibly to provide information about channels, zones, functions, messages, work order tickets, alerts, and more. This is a great function of staff that is on the move, they can easily identify the talk group they are on.