Motorola Team Communications & Applications for the Mid-Atlantic States
25 years of connecting teams to industry leading voice, data, and video solutions.
Motorola Applications & Team Communications for
Construction
Manufacturing
Hospitality
Retail
Oil, Gas, & Mining
Healthcare
Recreation
Security & Property Management
Utilities
Education
Federal Government
Fire & EMS
Law Enforcement
Public Works
To complement the MOTOTRBO portfolio of digital two-way radio systems, Motorola has partnered with premium developers across the industry to provide a wide selection of exclusive software applications to enhance your operational efficiency and safety. Our Motorola MOTOTRBO Applications for the Mid-Atlantic States deliver a variety of products that are easy-to-use, cost-effective, and turn complex functions into manageable systems.
Motorola Two-Way Radio Applications
Integrated and customizable Motorola two-way radio apps boost communications with extended call functionality, monitoring, and management of personnel and assets. Not only will applications improve system stability, security, and reliability, but they will also reduce hardware overhead and maintenance costs.
Motorola Team Communications
Instant and reliable two-way radios unified with broadband communications. Robust video security and analytics. Dynamic incident management and dispatch software. Private LTE to off-load your network data burden. And services to manage it all for you. All of these solutions are powerful alone, but when integrated together, they are game-changing for your business.
End-to-End Communication Solutions
In any business, speed matters. And in industrial and commercial spaces, success often depends on instant voice communications. With multiple devices, networks, and solutions tying your operation together this typically creates barriers for communication and brings work to a halt. The Motorola Team Communications platform unifies your voice, video, and data communications across networks and devices. The result is streamlined workflows, efficient system management, time savings, and increased workplace safety and security.
Excel in Demanding Industries
WatchGuard video camera systems and evidence management software work as one highly integrated, synchronized system capturing the most compelling and unbiased video evidence of officers doing what they do best: protecting the communities they serve. Add WatchGaurd to the devices you already own or new devices and elevate your camera systems to new heights. WatchGuard Video is the leading provider of mobile video solutions for law enforcement.
Two-Way Radios
Engineered to continue performing in the toughest conditions.
RADIO SYSTEMS
Enjoy integrated voice and data with enhanced features and capacity.
MOTOTRBO Nitro
Private LTE broadband that outperforms Wi-Fi.
MOTOROLA WAVE & TLK RADIOS
Unify devices and streamline workflows from end to end
RADIO RENTALS
Get the latest technology without the upfront cost.
System Design & Engineering
Expert design, deployment and communications system management.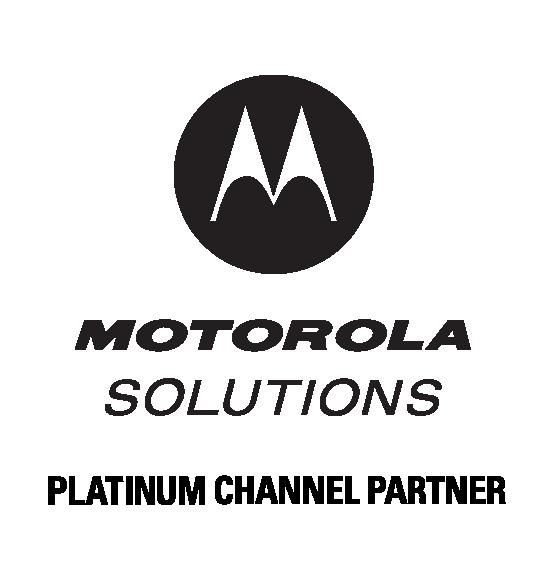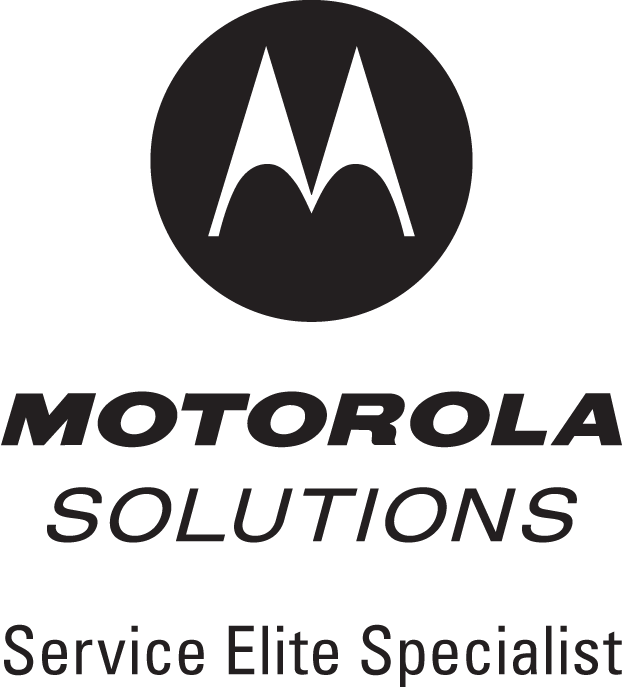 We are proud to partner with Motorola Solutions, a global leader in mission-critical communications for communities & businesses. Companies around the world are transforming their operations with Motorola's integrated wireless solutions and services. Instantly connect your team and keep operations running seamlessly so that your business can stay competitive.