Motorola WAVE PTX & TLK Radios for the MID-ATLANTIC
25 years of connecting teams to industry leading voice, data, and video solutions.
Motorola WAVE PTX & TLK Radios for
Construction
Manufacturing
Hospitality
Retail
Healthcare
Recreation
Security
Property Management
Utilities
Education
Is your Mid-Atlantic States workforce lacking the necessary tools needed for seamless communication in today's fast and complex world? Wireless understands your need to have the best technology available for your workers to get the job done right, and we offer an industry-leading portfolio of products that are advanced, easy to operate, and within your budget.
Motorola WAVE PTX is a complete solution that enables interoperable push-to-talk (PTT) communication across broadband and radio networks and devices so that critical, time-sensitive information flows quickly and securely between mobile workers and teams. Whether on a smartphone, radio, computer, or landline, your personnel can connect instantly and securely with WAVE PTX.
The Motorola WAVE TLK 100 & TLK 150 two-way radios combines the broad coverage of a nationwide cellular network with the ease of radio communication. Motorola WAVE OnCloud makes managing all your radio systems, applications, and broadband networks fast and easy.
Upgrade your WAVE subscriptions and communicate with existing on-site radio systems from anywhere in the country, allowing the ability to connect your MOTOTRBO system to either WAVE PTX smartphone users or our WAVE PTX wireless service. Stay connected when outside of your MOTOTRBO coverage areas, easily bring non-radio users into the conversation, and leverage the equipment you already own.
Introducing the all new Motorola SOlutions TLK 110
The TLK 110 features the wide-area coverage of WAVE PTX in a two-way radio form factor, so you can start communicating without limits.
With an IP67 rating, dedicated emergency features and seamless management capabilities, the TLK 110 is designed for you and built to last. And account and team settings can be configured and updated remotely through the WAVE PTX administration portal that allows centralised management of your fleet.
Save Time and Money
Forget building out or maintaining a costly radio infrastructure. Get your team up and running quickly by deploying nationwide push-to-talk in less than 24 hours. You can even use the WAVE PTX two-way radio with your current compatible two-way radio systems and smartphones. There's no costly or time-consuming FCC or spectrum licensing, or manual programming required. As an affordable monthly investment, you can scale your service to match your business needs.
Take Push-to-Talk Further
Push-to-Talk (PTT) is no longer only for two-way radios. Group communication can now include those who rely on smartphones and tablets as well as two-way radios. WAVE PTX is a communication service that instantly connects your team at the push of a button and shares multimedia information using the broadband devices and networks they already have. Accelerate the flow of information within your organization and increase productivity with secure, affordable PTT.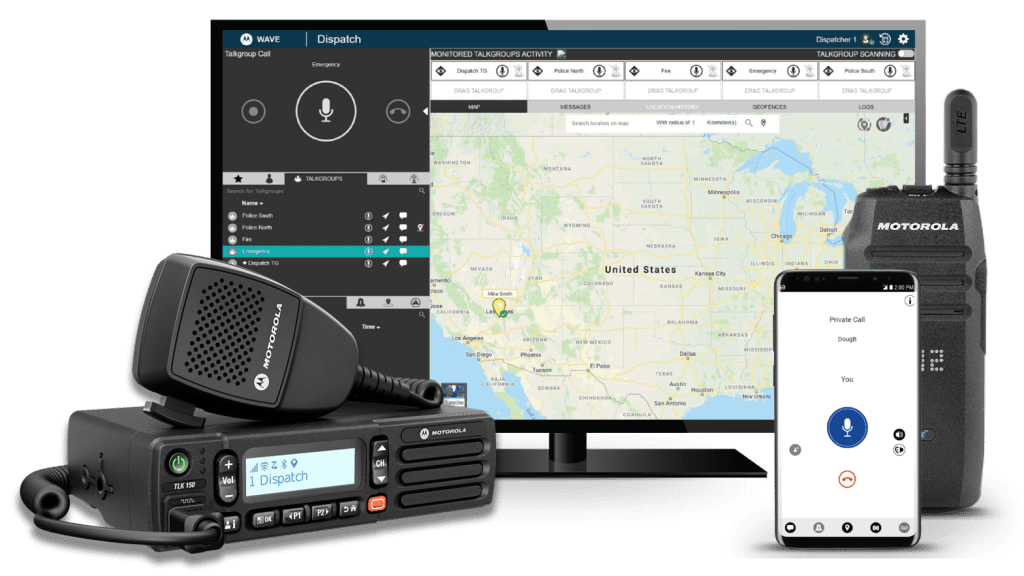 RADIO SYSTEMS
Enjoy integrated voice and data with enhanced features and capacity.
MOTOTRBO NITRO
Private LTE broadband that outperforms Wi-Fi.
RADIO ACCESSORIES
Customize your communications experience with robust accessories.
APPLICATIONS
Boost productivity and safety with a variety of available applications.
REPAIR & INSTALLATION
Keep your radios and other critical equipment running at peak efficiency.
RadIO RENTALS
Get the latest technology without the upfront cost.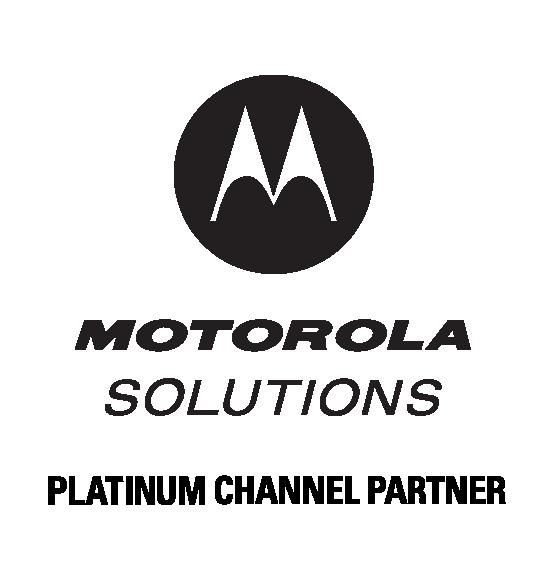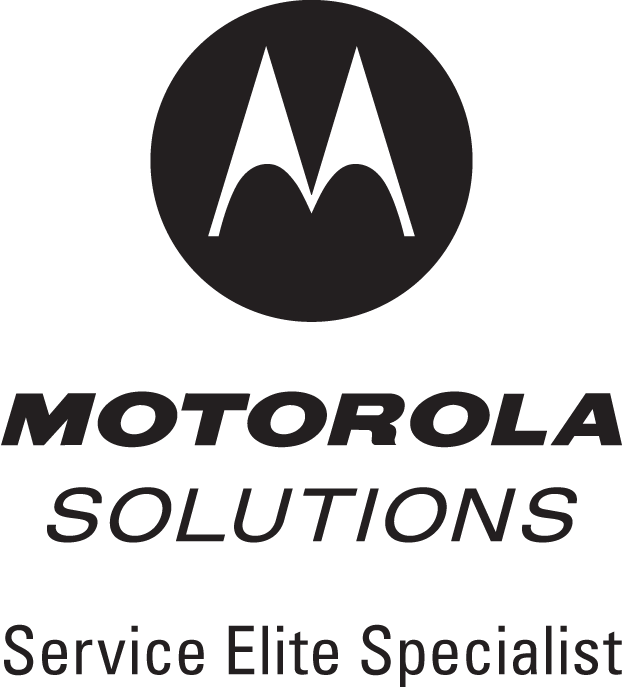 We are proud to partner with Motorola Solutions, a global leader in mission-critical communications for communities & businesses. Companies around the world are transforming their operations with Motorola's integrated wireless solutions and services. Instantly connect your team and keep operations running seamlessly so that your business can stay competitive.