Emergency Dispatch Consoles for the Mid-Atlantic States
25 years of connecting teams to industry leading voice, data, and video solutions.
Two-Way Radio Consoles for Mission-Critical Operations
Officers know to expect the unexpected. When a single shift suddenly turns into a double, the equipment they depend on can't give up. Wireless is the leading dealer for the best police body cameras from Motorola Solutions, Panasonic, and WatchGuard in the Mid-Atlantic States.
These police body-worn cameras enable law enforcement officers to gather airtight evidence while on the move and helps to preserve and verify the chain of evidence. The rugged design of these impressive body-worn video cameras provides continuous operation well beyond a 12-hour shift, capturing crystal clear video and audio of every encounter in the most challenging environments.
Motorola Solutions Certified Logging Recorders 
PremierOne™ Computer-Aided Dispatch 
Advanced Messaging Solution 
APX Personnel Accountability 
Motorola Radio Dispatch ⏤ Flexible Platform for Business-critical Dispatch Operations
The Motorola Solutions portfolio integrates with Avtec's Scout™ RoIP dispatch consoles, including the MOTOTRBO suite of two-way radios, WAVE OnCloud, ASTRO 25 communications network, and the legacy Quantar™ line, among others.
Scout is a pure Internet Protocol (IP) communication console based on open standards, allowing the flexibility to seamlessly integrate with radio and telephony technologies. Scout is a mobile dispatch communication solution, ensuring interoperability between different locations and regions. Scout integrates all your communication center needs, whether simple, complex, or somewhere in between. Our flagship platform scales up to thousands of radio and telephony endpoints and supports hundreds of dispatch positions. Dozens of Fortune 500 companies use Avtec's Scout Enterprise solution to reliably run their business-critical communication centers.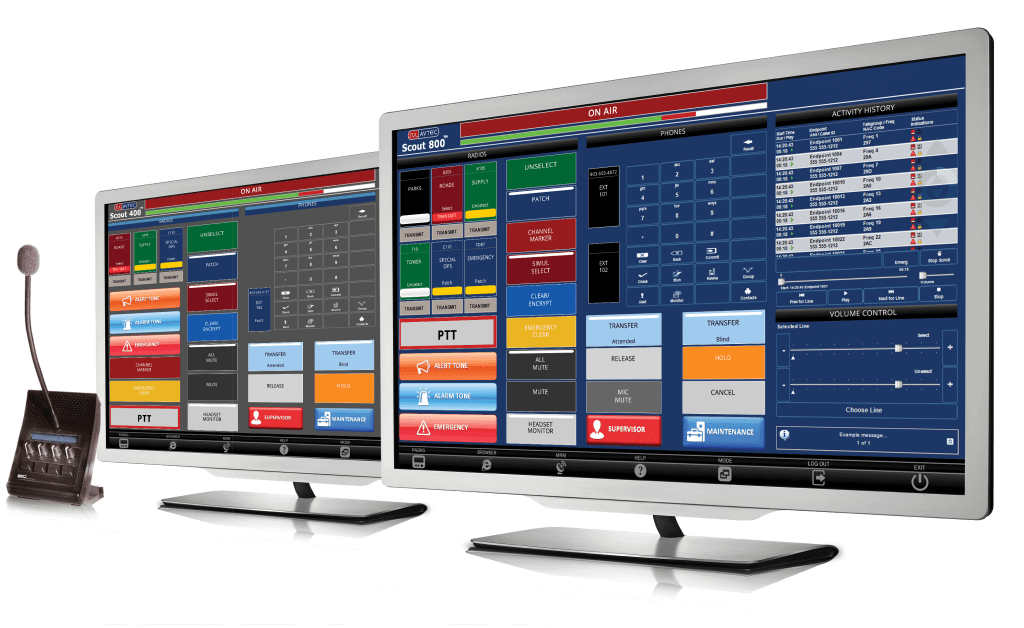 Find out which dispatch console is right for your agency
SCALABILITY ON YOUR TERMS
Whether you are a small agency or an entire state, 911 dispatch consoles from Motorola quickly scale with you as your needs evolve. Flexible licenses allow you to buy only the features and capacity you want, so you don't have to pay for functionality and resources you don't use. Easily add features and capacity at any point as your agency requires.
SEAMLESS MULTI-SYSTEM ACCESS
Dispatchers can seamlessly communicate and connect across ASTRO 25 and other P25 trunking systems, private broadband, MOTOTRBO systems, and analog systems. By interacting with dispatchers and personnel over a wide range of different systems, two-way radio consoles from Motorola ensure that your teams stay connected. Motorola Solutions is committed to providing support for future systems, no matter what tomorrow brings.
Voice Logging Recorders
Conduct thorough post-incident reviews and analysis.
P25 Public Safety Radios
Communicate effectively with mission-critical two-way radios.
BODY-WORN CAMERAS
Seamless video capture for airtight evidence gathering.
In-Vehicle Cameras
Real-time recording and actionable intelligence of critical events.
Wireless Data Modems
Quickly access vital information while on the go.
Rugged Computers
Toughbook laptops and tablets for actionable data in the field.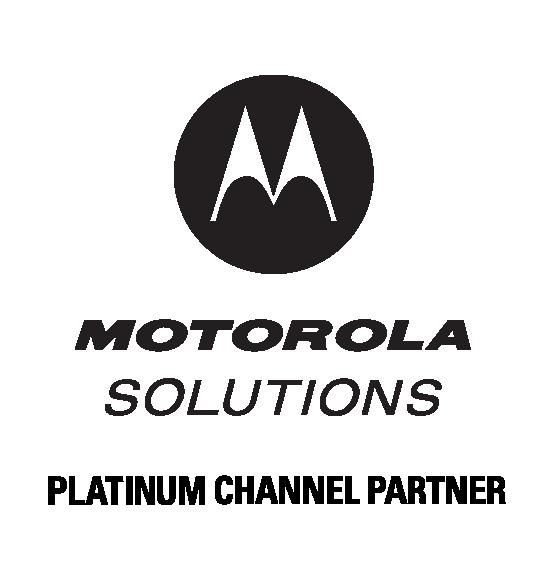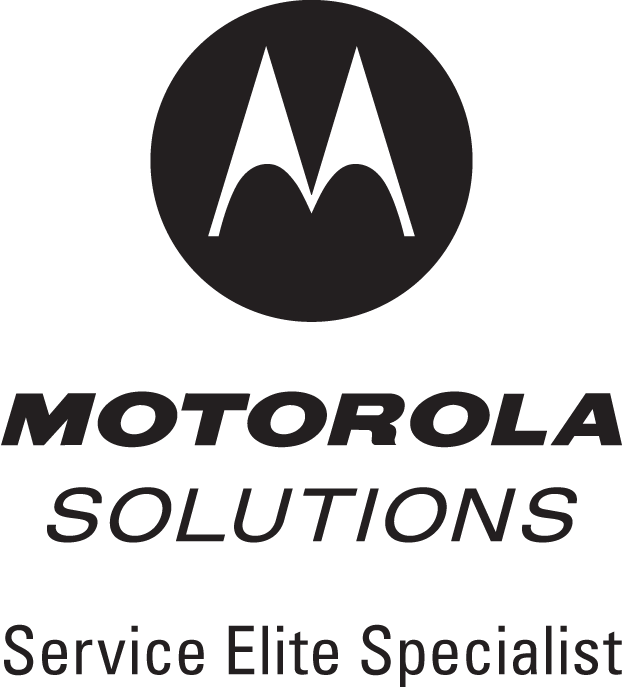 We are proud to partner with Motorola Solutions, a global leader in mission-critical communications for communities & businesses. Companies around the world are transforming their operations with Motorola's integrated wireless solutions and services. Instantly connect your team and keep operations running seamlessly so that your business can stay competitive.