Motorola Two-Way Radios for the Mid-Atlantic States
25 years of connecting teams to industry leading voice, data, and video solutions.
Motorola Two-Way Radios for
Construction
Manufacturing
Hospitality
Retail
Oil, Gas, & Mining
Healthcare
Recreation
Security & Property Management
Utilities
Education
Federal Government
Fire & EMS
Law Enforcement
Public Works
With the push of a button, the right solution can help your team maximize productivity and reduce inefficiencies. Motorola radios connect your Mid-Atlantic States business and keep your team safe, secure, and effective. Motorola's MOTOTRBO radios are more than just two-way radios. They are a complete communications solution.
From radios to infrastructure to consoles, your operations will benefit from seamless integration and communication. The MOTOTRBO Radio line offers a variety of systems that cater to the different needs of businesses, all while maintaining a high standard of durability, quality, and maximum network coverage. Both portable and mobile radios employ digital technology for exceptional voice quality, simple data sharing, enhanced features, and more.
Introducing the all new Motorola SOlutions R2
A next-level workhorse, the MOTOTRBO R2 marries durability and ergonomics to ensure confident, easy handling. And with superior range, configurable audio and seamless integration, the R2 is a reliable addition to an uninterrupted workday.
Durable, lightweight and long-lasting, MOTOTRBO R2 proves the right choice for all-day reliability, even in challenging work environments. Use with confidence in dusty factories, wet landscaping and more; and with ease, even while wearing gloves.
Refuse to Compromise
Communication is the key to efficient operations in any business. Motorola two-way radios are the best solution for any business requiring instant, reliable communications. Equip your team with the communication devices they need to maximize productivity and safety. With exceptional voice quality and outstanding usability, Motorola MOTOTRBO radio is the best choice for mobile and portable radios to keep your workforce and operation connected without compromise.
Powerful Performance
Transform your workplace with remastered digital technology. Overcome challenges like communicating in noisy environments or over long distances, managing workforces or employee safety, or diminishing productivity. MOTOTRBO radios are prepared to help you overcome the wide variety of communication challenges you face daily. No matter the device you choose, all devices work together seamlessly to deliver advanced features to enhance your safety, productivity, and efficiency.
Radio Systems
Improve the versatility and functionality of your two-way radios.
Applications
Boost productivity and safety with a variety of available applications.
Radio Accessories
Customize your communications experience with robust accessories.
Motorola WAVE & TLK Radios
Unify devices and streamline workflows from end to end.
Repair & Installation
Keep your radios and other critical equipment running at peak efficiency.
Radio Rentals
Get the latest technology without the upfront cost.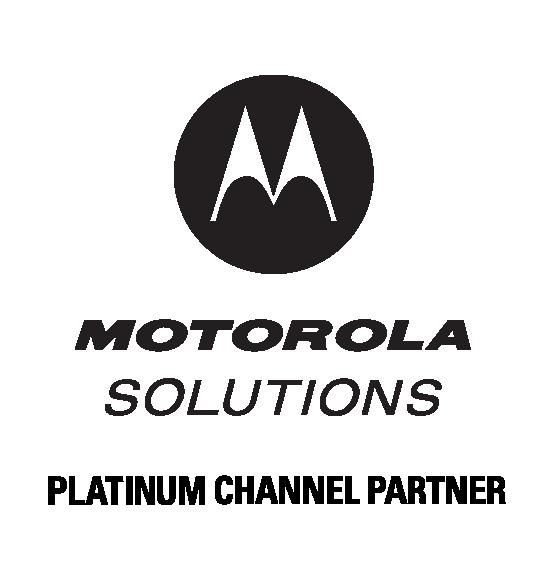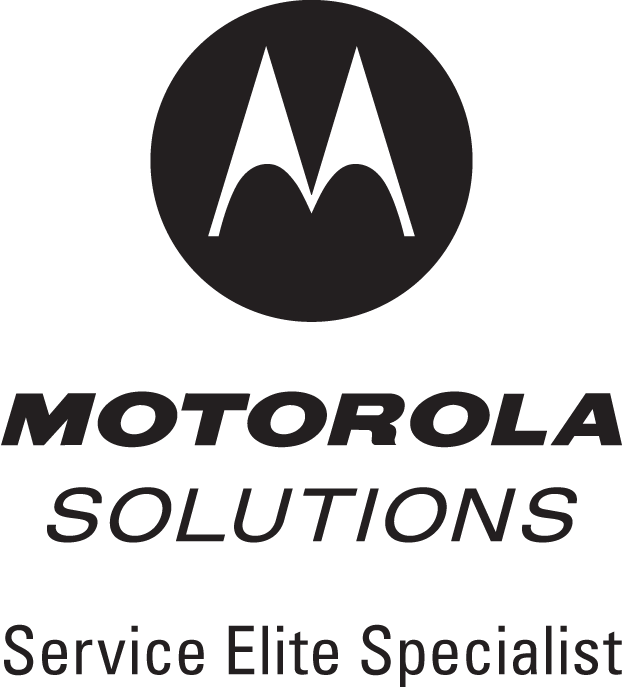 We are proud to partner with Motorola Solutions, a global leader in mission-critical communications for communities & businesses. Companies around the world are transforming their operations with Motorola's integrated wireless solutions and services. Instantly connect your team and keep operations running seamlessly so that your business can stay competitive.